The Bridge (Homelessness to Hope) is a small, registered charity.
We provide food, warmth, shelter and companionship to homeless and needy people in Leicester. Most of all, we want to offer hope.
We offer a dedicated case worker to those who are in crisis and need support.
We also offer a mentoring service to those who require social support and struggle to engage with medical or other statutory services.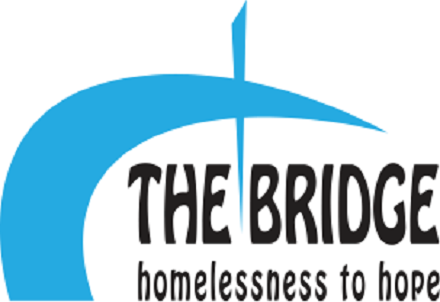 Service Information
Services Offered
Advice
,
Clothing
,
Laundry
,
Meal - Hot food
,
Mental health support
,
Mentoring
,
Shower
,
Signposting
Service Overview
The Bridge began its work in Leicester in 2009 in order to provide a safe and non-judgemental service to the homeless and vulnerably housed. Our vision throughout this time has been that all in Leicester will have a place to call home and hope for the future. The provision of hot meals remains the backbone of The Bridge. We provide lunch on Tuesdays and Sundays, and a two-course hot meal on a Thursday evening. We also provide a breakfast service 6 days per week. However, our guests also have access to showers and laundry services, clothing and toiletries, a 6-month long mentoring service, advice on a range of areas including but not limited to housing, benefits and finances, health and well-being, and employment related issues.
Who Is This Service For?
People sleeping rough, hostel residents and those who are vulnerably housed.
Contact Details
Opening Times
| | |
| --- | --- |
| Monday | 6.00am - 8.00am and 10.30am-12pm |
| Tuesday | 6.00am - 8.00am and 11.30am-1.30pm |
| Wednesday | 6.00am - 8.00am |
| Thursday | 6.00am - 8.00 am and 6.30 - 8.00pm |
| Friday | 6.00am - 8.00am |
| Saturday | 6.00am - 8.00am |
| Sunday | 3.00pm - 5.00pm |
Referral Procedure