Welcome to Give Leicester
Give Leicester is a way to donate money to help address homelessness in Leicester, with a guarantee that your money goes towards supporting people who are, or have recently been, homeless in the city.
You'll find Give Leicester donation points at locations all over the city centre, including bars, cafes, shop windows, offices and on campus. Just tap your credit or debit card to the contactless point in the middle of the window vinyl to make a donation of £3 per tap.
The project, set up by BID Leicester and Leicester City Council working in partnership with Leicester Homelessness Charter, is designed to help make helping people who are homeless easy and secure by enabling donations directly to charities through contactless giving points.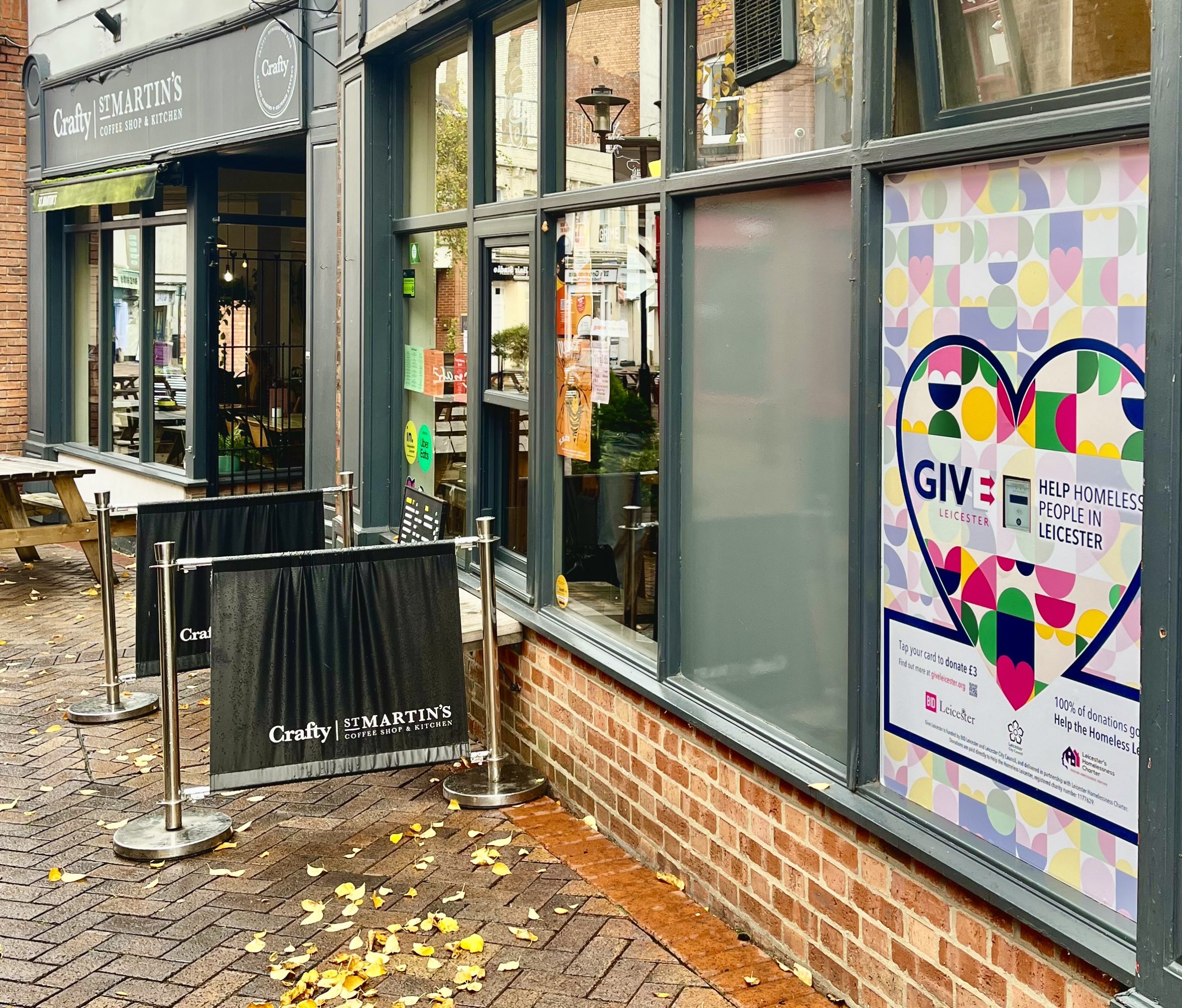 Donate Today
Your donation will go to The Bridge Homelessness to Hope, which will provide day services to people who are, who recently been, homeless in the city, including the provision of meals at breakfast and lunchtime, a place for hot showers and laundry, and physical and mental health advice. Funds will also go into creative and social programmes that aim to empower guests and allow them to feel part of a community, along with a regular skills day to prepare them to succeed in job-seeking and employment.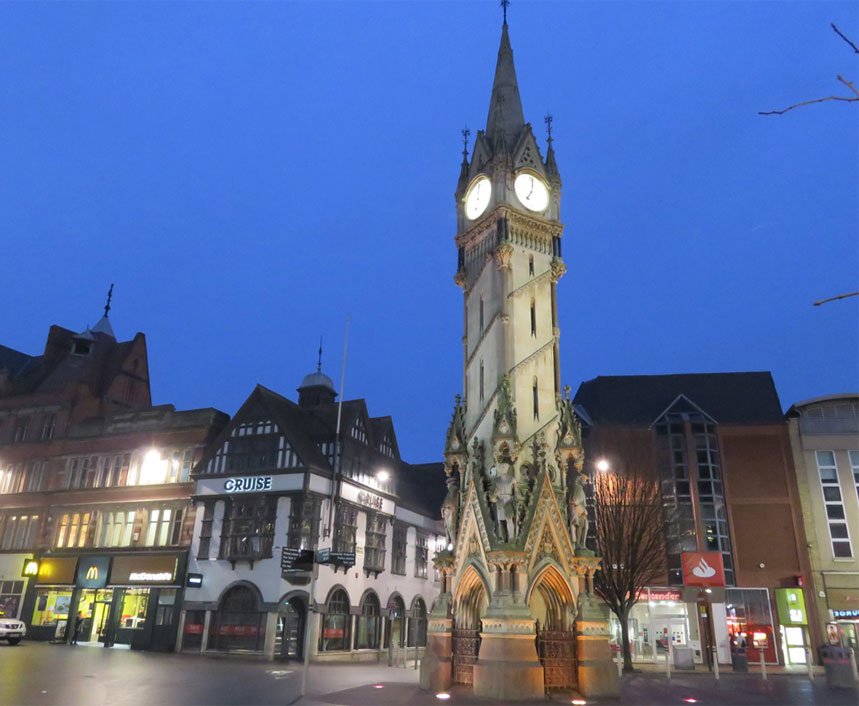 Leicester Homelessness Charter
Leicester Homelessness Charter aims to improve the way organisations and individuals work together to tackle homelessness in the city, and to harness the enthusiasm of those who want to get involved but don't know how. The charter provides a vision, values and principles that can be shared by all of those working to prevent homelessness in the city, and to support those affected by it. It aims to reduce duplication, improve communication between those working with homeless people, and to raise awareness of services and how the public can help.
The Charter can be found at https://leicesterhomelessnesscharter.co.uk
Latest news from Give Leicester
GIVE Leicester donations raise over £48,800 to help homeless people in Leicester
Give Leicester is a way to donate money to help address homelessness in Leicester, with a guarantee that your money goes towards supporting people who are, or have recently been, homeless in the city. You'll find Give Leicester donation points at locations all over the city centre, including bars, cafes, shop windows, offices and on campus. Just tap your credit or debit card to the contactless point in the middle of the window vinyl to make a donation of £3... View Article
Donation Points
McDonalds – Eastgates
McDonald's, 6-10 East Gates, Leicester LE1 4FB, UK
McDonalds – Market Street
McDonald's, 1/3 Market Street, Leicester LE1 6DN, UK
St Martins House
St Martins House, Peacock Lane, Leicester, UK
St Martins Coffee Shop
St Martins Coffee Shop, Cank Street, Leicester, UK
Knighton Library
Knighton Library, Clarendon Park Road, Leicester, UK
Marks & Spencer – Gallowtree Gate
18 Gallowtree Gate, Leicester LE1 1DA, UK
De Montfort Hall
Granville Rd, Leicester LE1 7RU, UK
De Montfort University: DSU Store
Campus Centre Building, Mill Lane, Leicester, UK
Clockwise Credit Union
Clockwise Credit Union, St. Nicholas Place, Leicester, UK
Cocoa Amore
34 Silver St, Leicester LE1 5ET, UK
University of Leicester
Percy Gee Building - University of Leicester, Mayor's Walk, Leicester, UK
LCB Depot
LCB Depot, Rutland Street, Leicester, UK
Mattioli Woods
Mattioli Woods plc, New Walk, Leicester, UK